COTTON GIN SMOKERS
HOW ONE OF THE WORLD'S BEST,
HAND-CRAFTED BBQ SMOKERS STARTED
Matt Messer, founder, and president of Cotton Gin Smokers, grew up in a small town in West Texas. Matt learned a lot of valuable lessons growing up in the environment he was raised in. Matt's father was a pastor in a town where most people knew each other. Due to his upbringing, he began to learn many valuable traits that helped to form his character.
At a very early age, Matt learned that honesty made a lot of sense. Like many of us, he found out that the consequences of not being honest were not very appealing. That trait gradually formed another trait, integrity. Integrity was something that was praised in the Messer family and due to that, integrity soon became a quality that became a foundation in his personality.
Matt also learned to respect people very early on. He was taught that all people are different, yet they all are equally as important. His father certainly did not leave a margin for disrespecting anyone. Among the other virtues that Matt learned he also discovered the value of work ethic. He found that a hard day's work could actually pay off and that set the tempo for how he would live his life and of course how he would eventually build his business.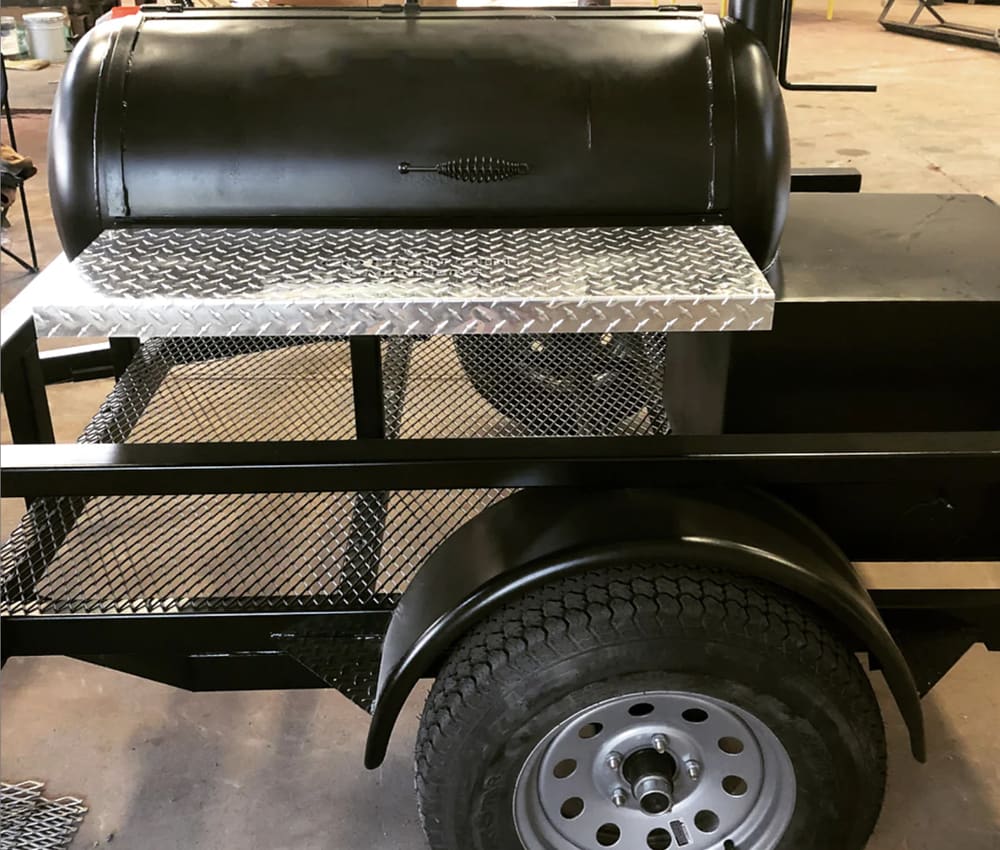 THE FIRST CG SMOKER...
and it all started in a High School Shop Class

While Matt's upbringing shaped and molded his personality, his character and of course characteristics, it was what happened in a High School Shop Class in 2001 that set Matt on the path of building smokers. It was Matt's senior year in which he took a welding class. Each classmate was tasked with an end-of-the-year project before they could pass the class. Many of the students were building things such as cattle pins, however, Matt's family did not have cattle so he pondered building something that he would be able to use. He soon decided he would build a smoker on a trailer. He did just that. He took his time and crafted a fantastic trailer and smoker.
Not long after he graduated, he went back to his high school to visit his shop teacher, Mr. Askins. Matt remembers his teacher taking him back to the shop and showing him a virtual sea of grills and smokers that were now lining the shop floor. Mr. Askins said "Matt, you transformed people's thinking. This is all they want to build now."
Matt's been transforming people's thinking ever since.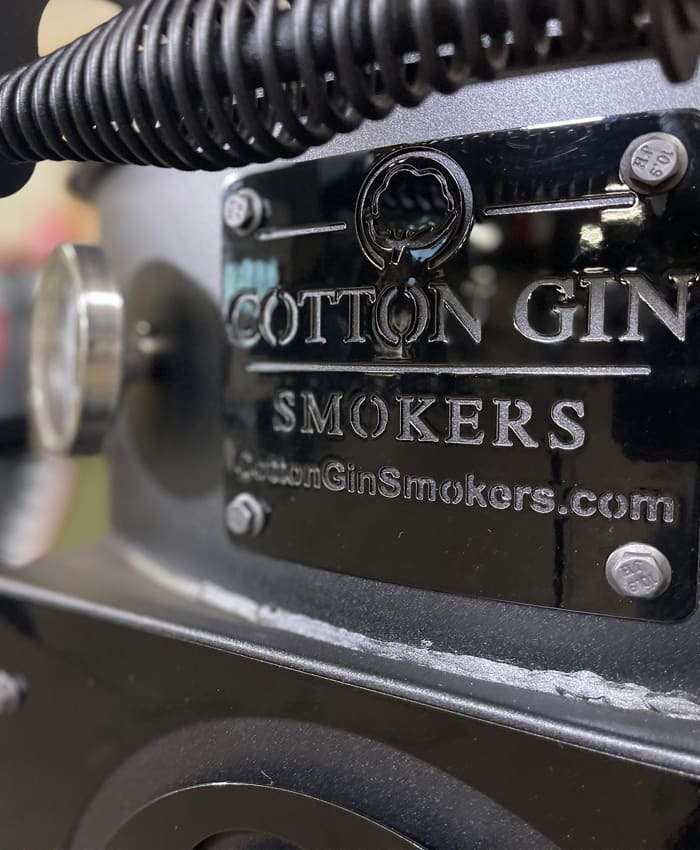 TODAY...
same sound philosophy... just better smokers

Fast forward 20-plus years. Cotton Gin Smokers have grown to be some of the most sought-after smokers on the planet. Matt has grown his team to include other folks with similar attitudes toward creating the very best smokers in the industry. With countless happy customers, Cotton Gin has developed a reputation for ingenuity, unmatched quality and exceptional, customer service.
The drum smoker that CGS produces today started in that shop class, stepped into his basement and now has grown into a full-fledged manufacturing company... which still operates on the same principles the company was born with, honesty, integrity, and a commitment to quality. The Cotton Gin brand has grown to a nationwide brand and is growing into a global brand. Matt is content with that so long as the company can maintain its core principles. Recently Cotton Gin Smokers, LLC has moved its headquarters to South Bend, Indiana, the perfect central location for shipping out smokers around the midwest, across the country and even throughout the world.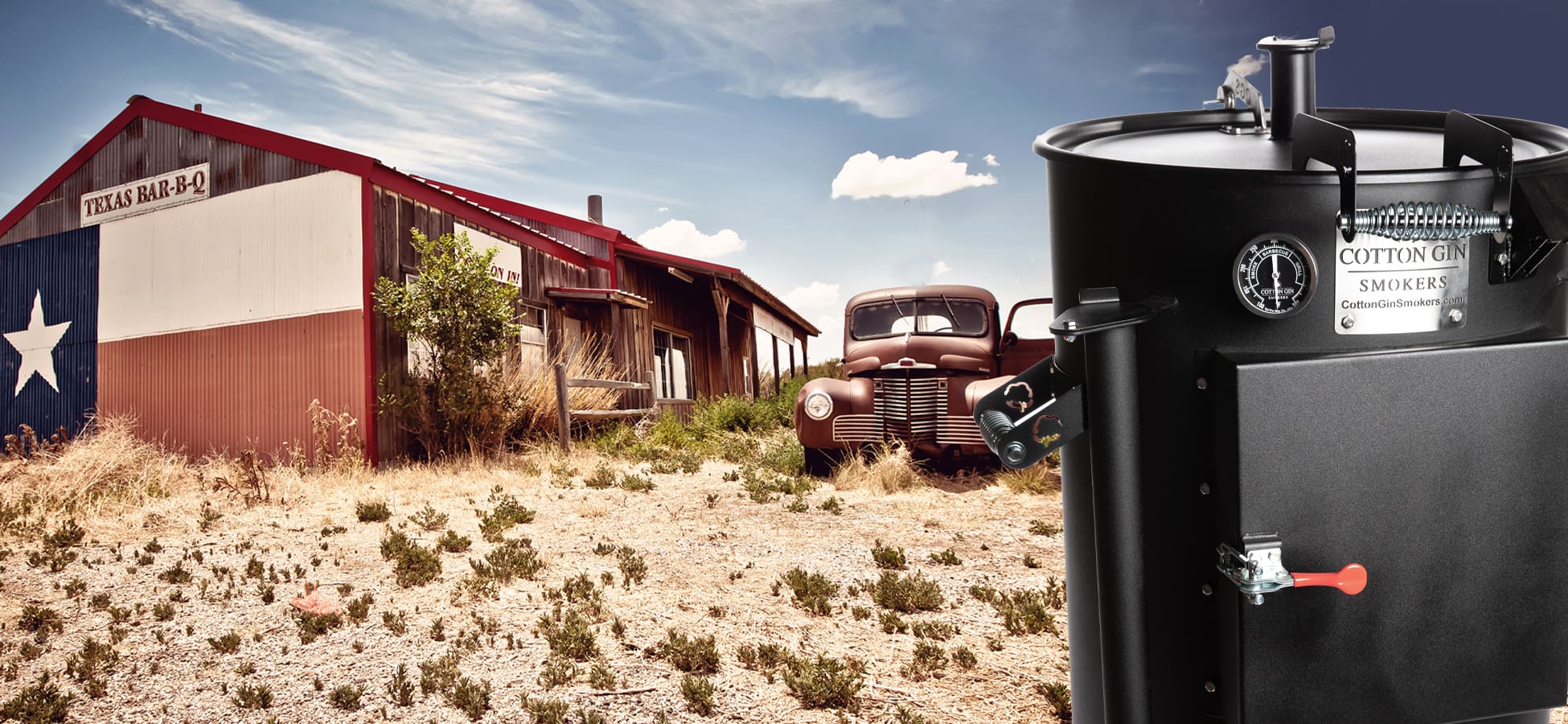 COTTON GIN SMOKERS
NICE GUYS... THAT LIKE TO WIN!
Most anyone that knows Matt Messer, will tell you he's one of the nicest, most down-to-earth guys that you'll ever want to meet. They will tell you that he's generous, caring and a true patriot in our great country. However, if they know Matt well enough, they will also tell you that he's a serious competitor... he likes to win. In Matt's case that competitive nature is a darn good thing for his employees, his family and of course his customers.
As the driving force for Cotton Gin Smokers, Matt loves being inventive. He is always looking for new ideas that might improve his business (and hopefully the industry as a whole). He feels anything that he can do to improve the industry is good for everyone... but make no bones about it, he does like winning. However, though he is a real competitor he truly appreciates and respects his competitors. He always plays fair and honest and will often lend a helping hand to his friends in the industry. He feels that anything that he can do to improve the BBQ Smoker industry is good for everyone involved.
Matt is continually on the lookout for ways to improve Cotton Gins' processes, the quality of its products as well as the efficiencies of the company. All of these things combined make Cotton Gin Smokers stronger... and of course a much better company for Cotton Gin Customers.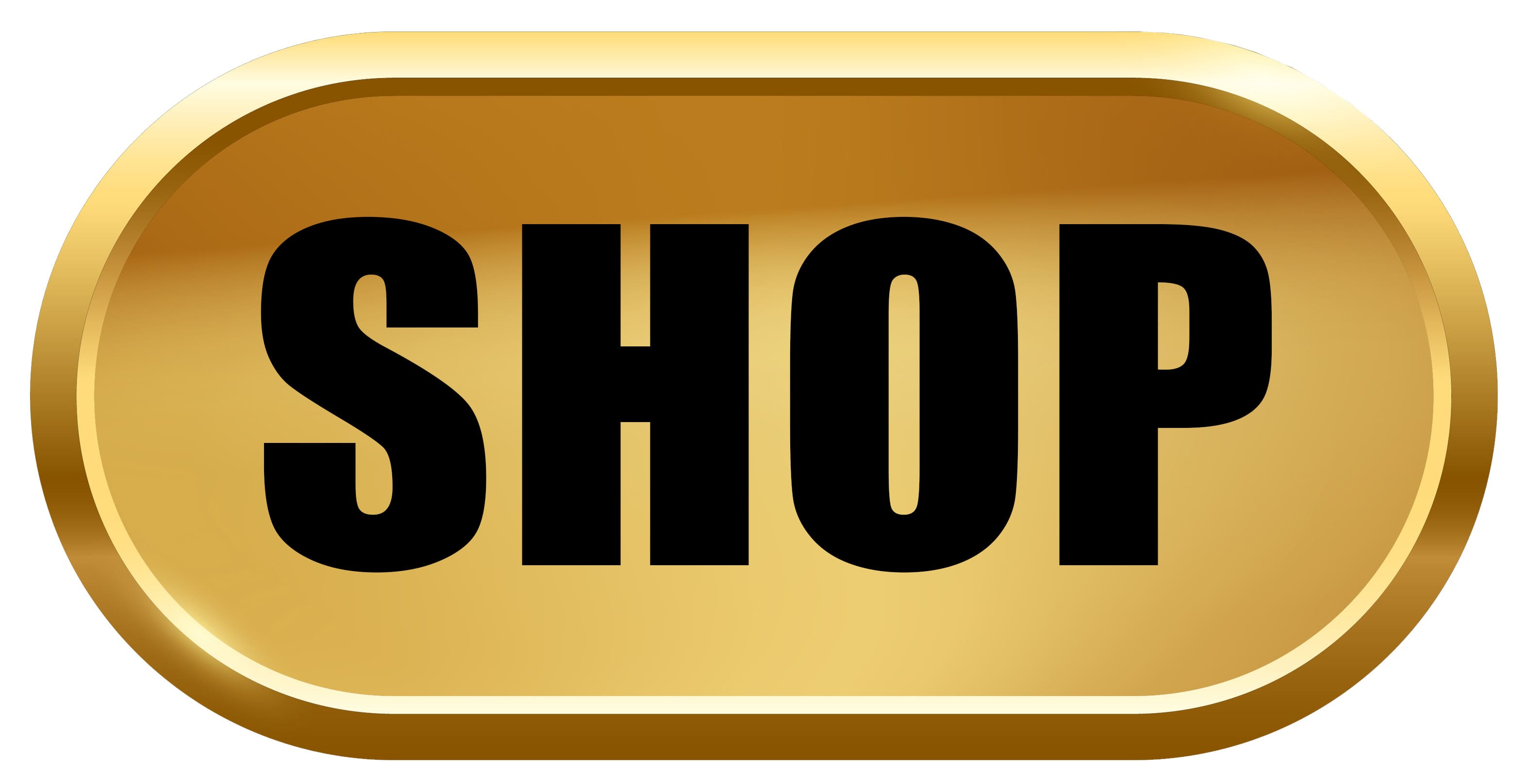 To see our collection of Smokers and Smoker Products, click here