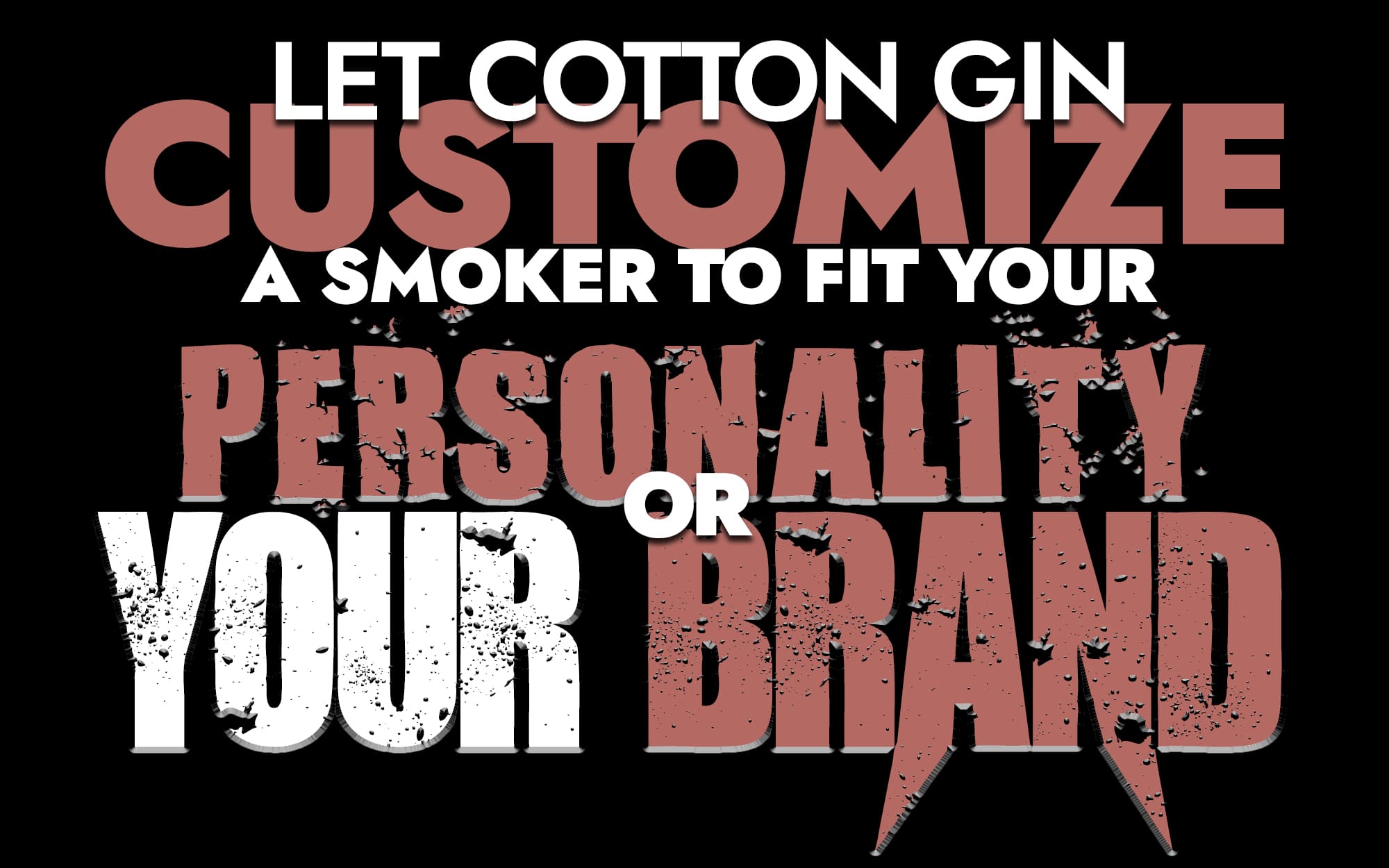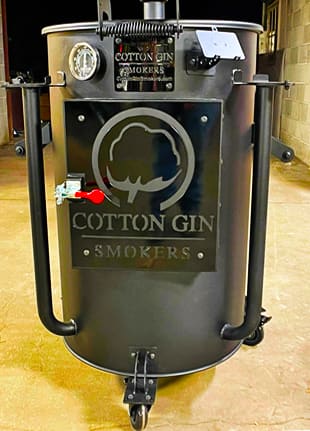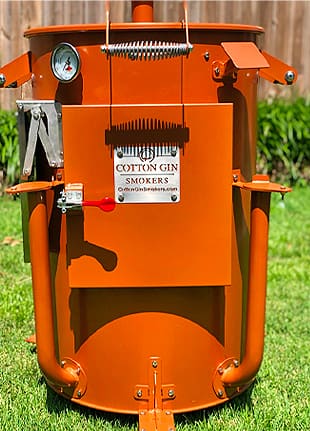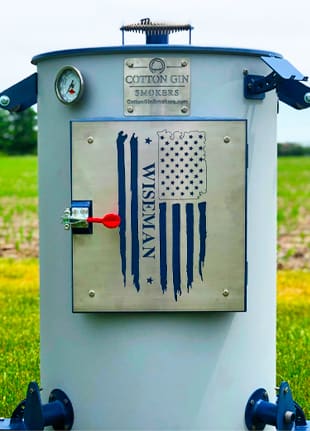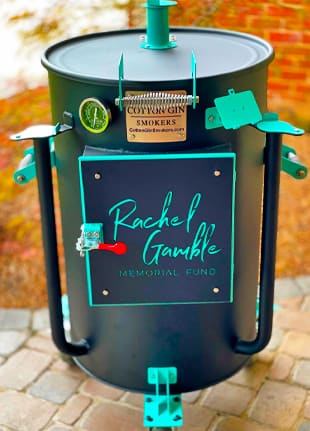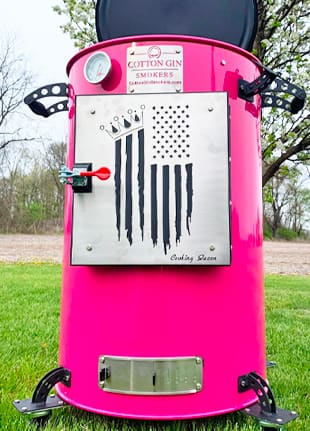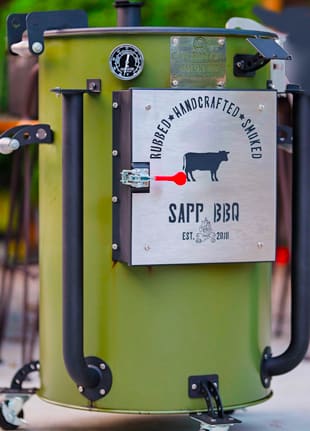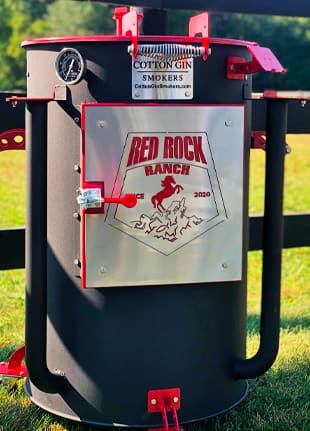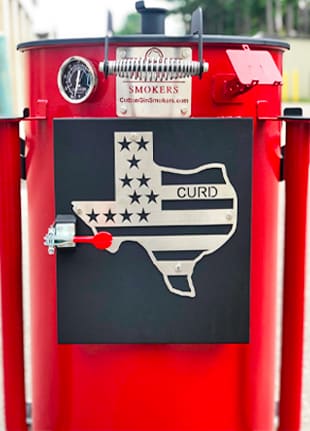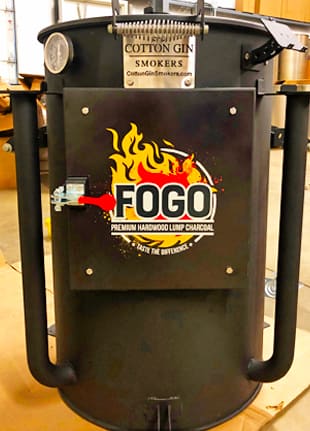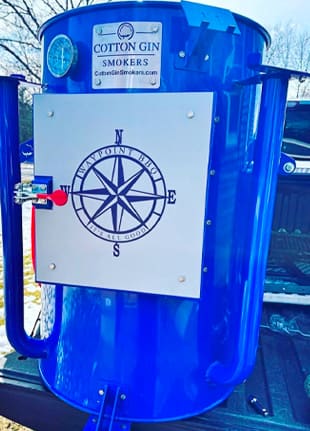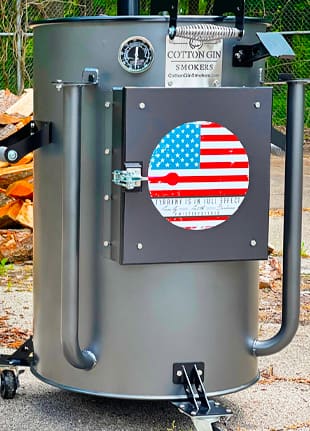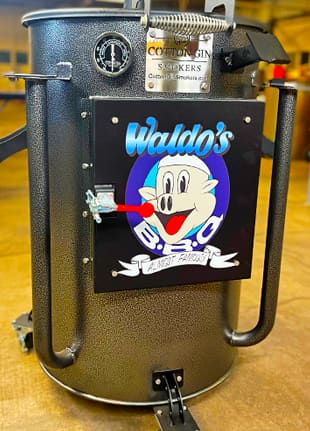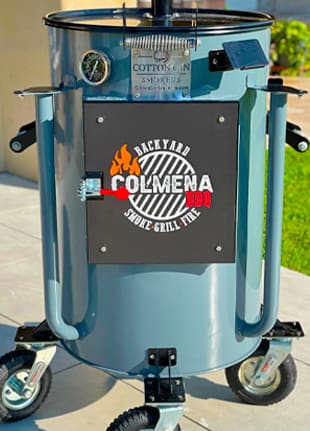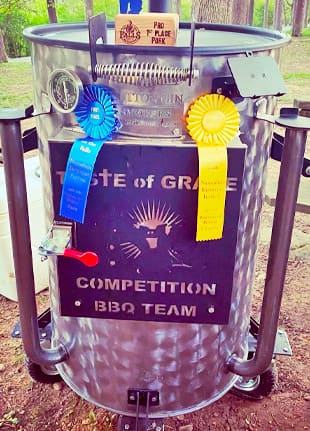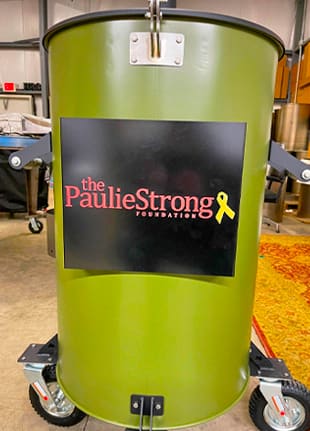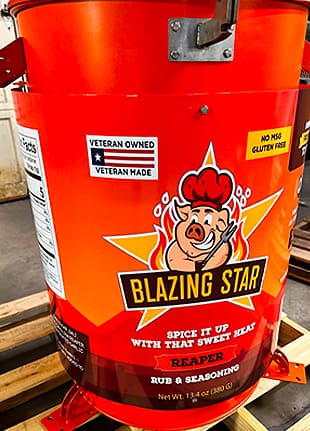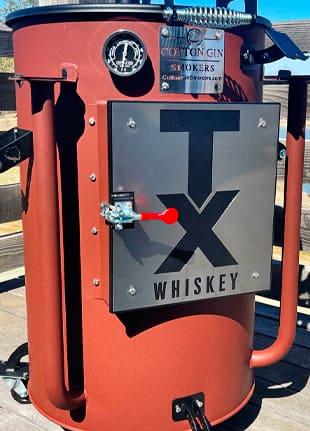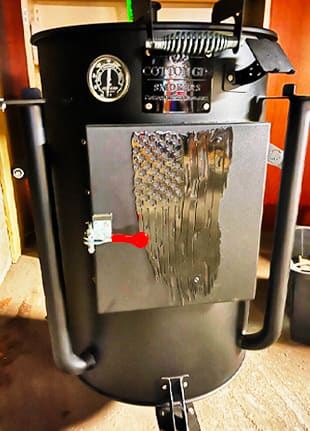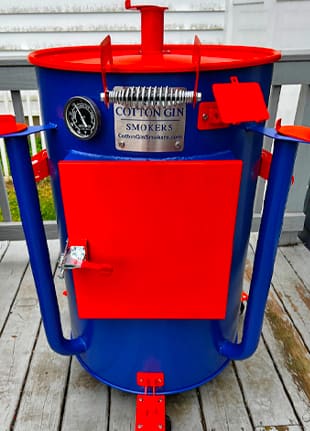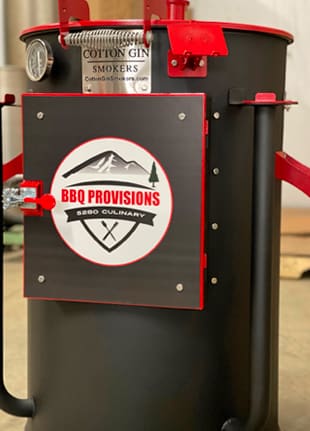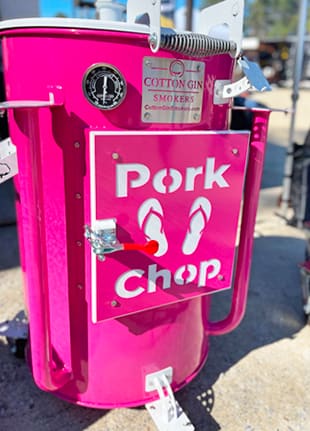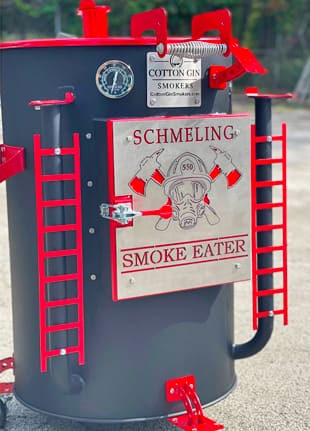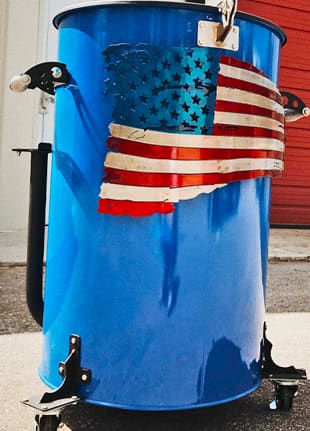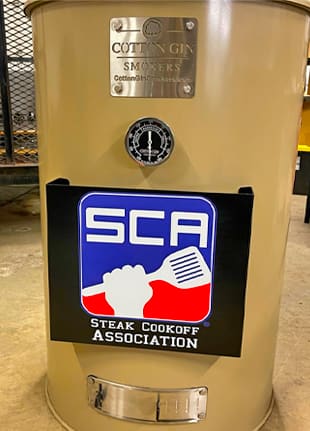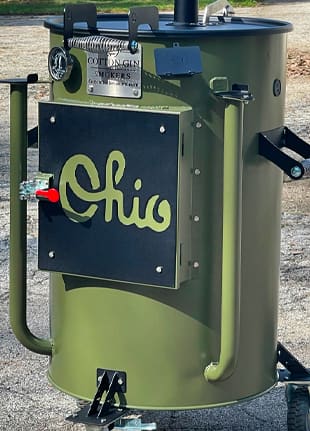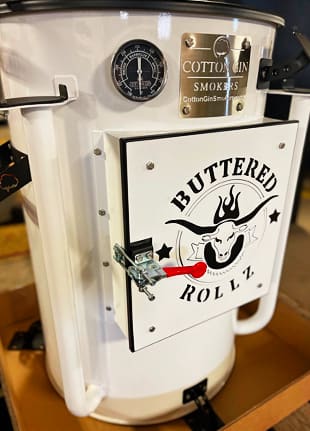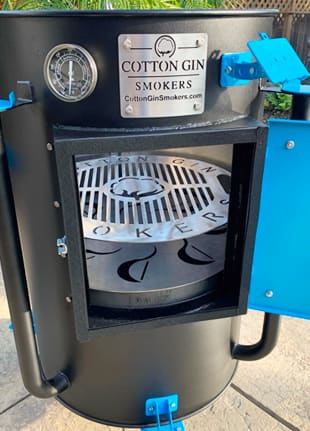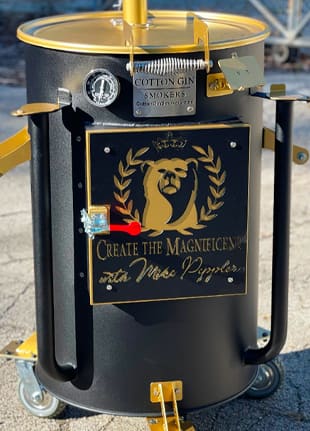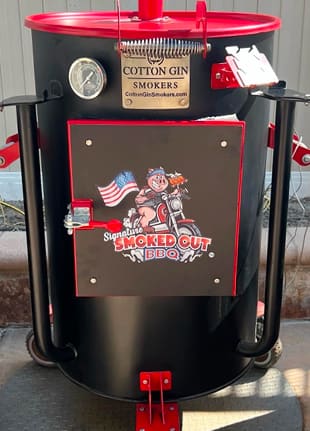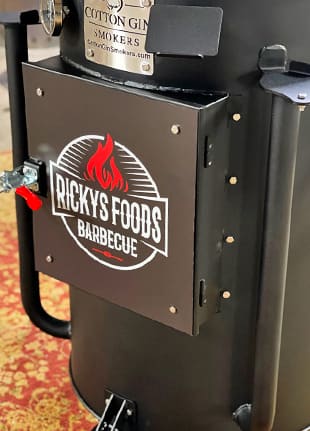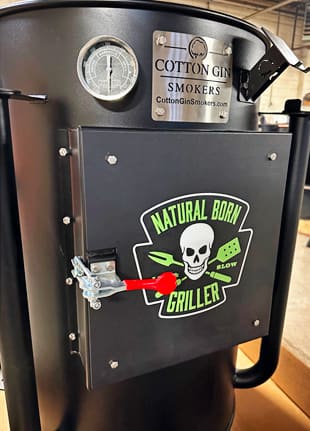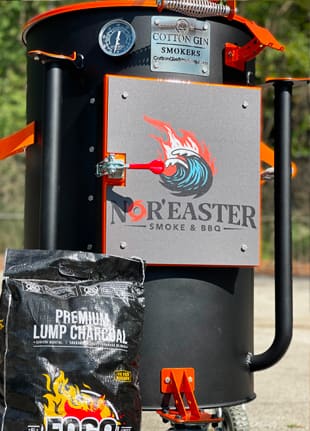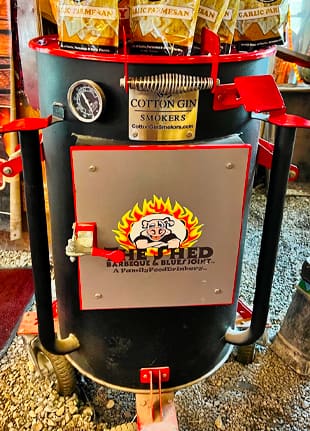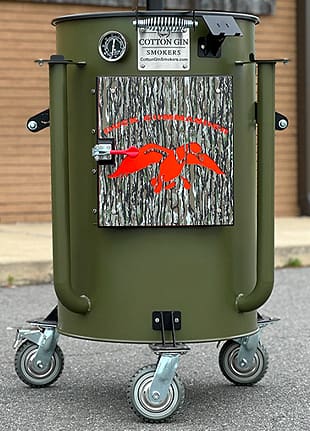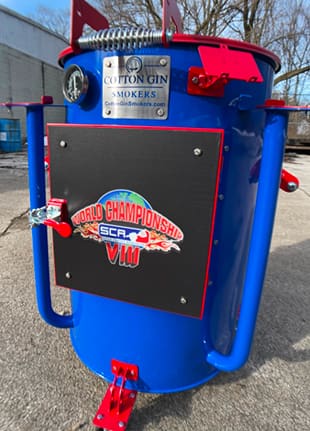 CUSTOMIZING YOUR COTTON GIN SMOKER
it's as easy as 1, 2, 3!

1. PICK YOUR COLOR
Blue $0 additional
Red $0 additional
Black $0 additional
Custom Color $250 additional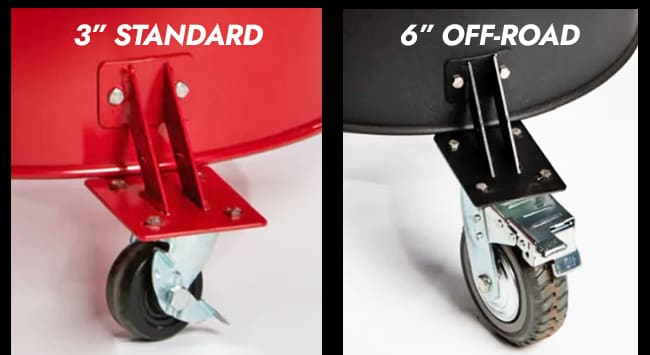 2. PICK YOUR WHEELS
3" Wheels Standard $0 additional
6" Off-Road Tires $225 additional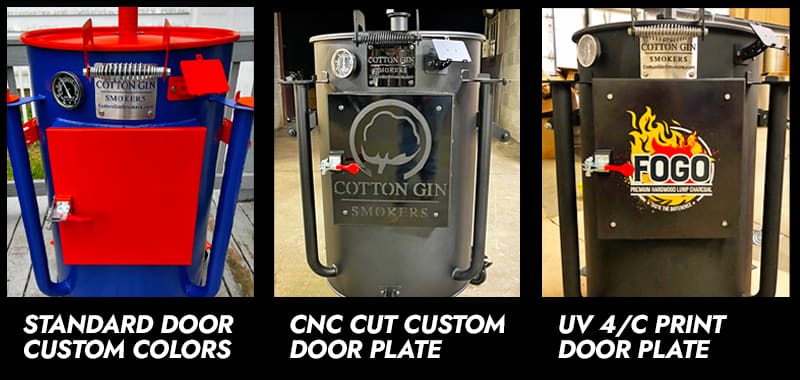 3. CUSTOMIZE YOUR DOOR PLATE
Standard $0 additional
CNC Cut includes your Brand/Logo $250 additional
UV 4C Print includes your Brand/Logo $250 additional
START BY CHOOSING YOUR SMOKER
Custom design the smoker of your dreams...
start by clicking your favorite smoker
The Reaper
The Harvester
The T-Bird
Once you click you will go to that Smoker's Shopping Page and you can customize your smoker right on that page!