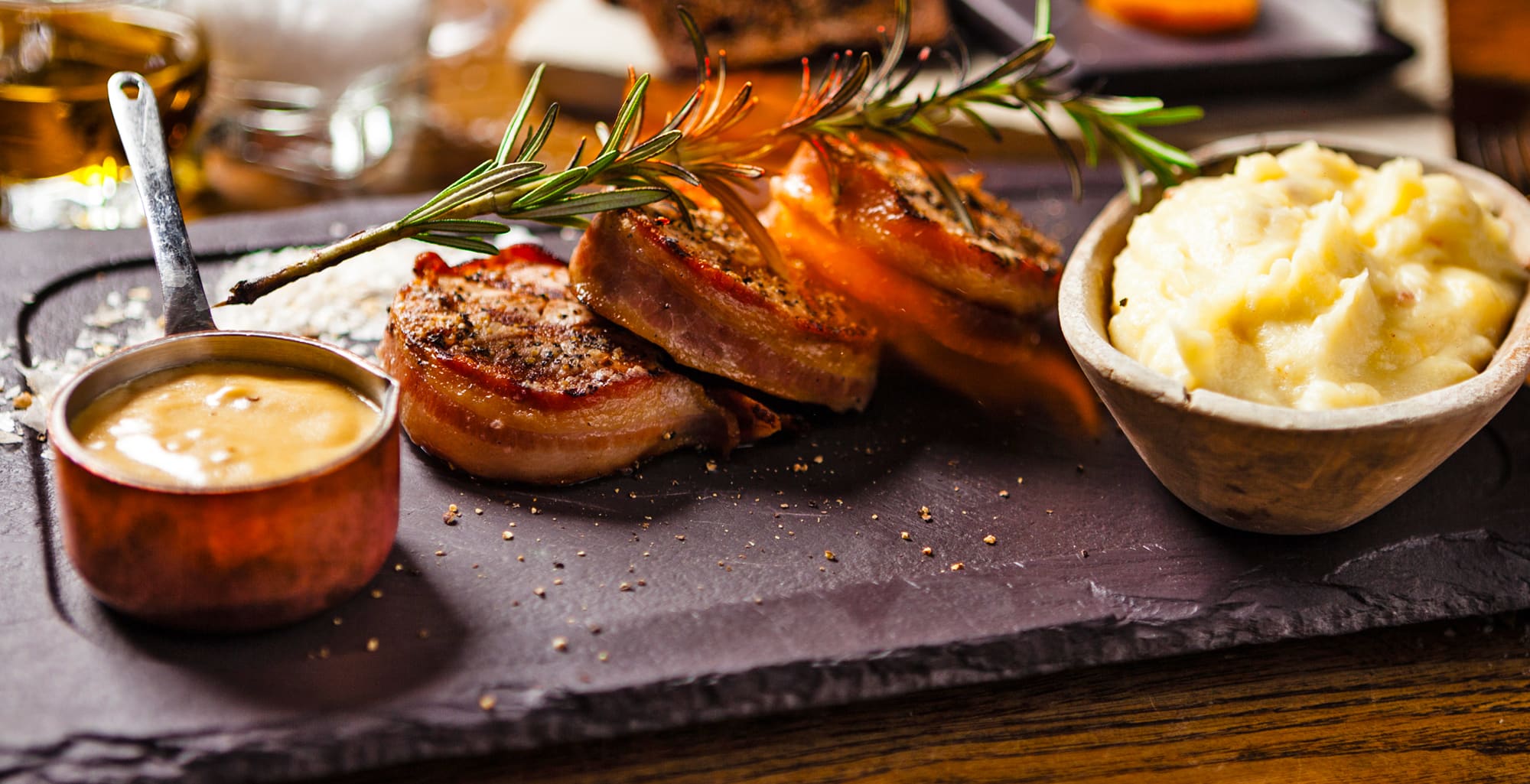 Pork Tenderloin Wrapped in Bacon
If you enjoy a good, moist tenderloin, you're going to love this recipe. Smoked to perfection with the perfect sauce and snuggled up in a nice bacon cover!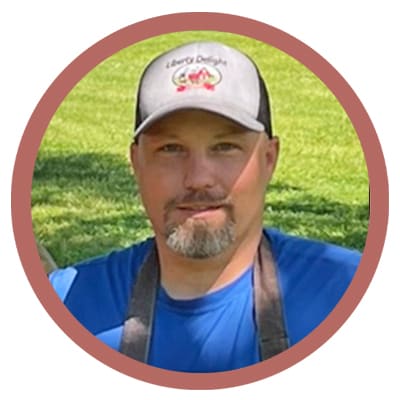 RECIPE COURTESY OF
Chef Jeff Fritz
Professional Chef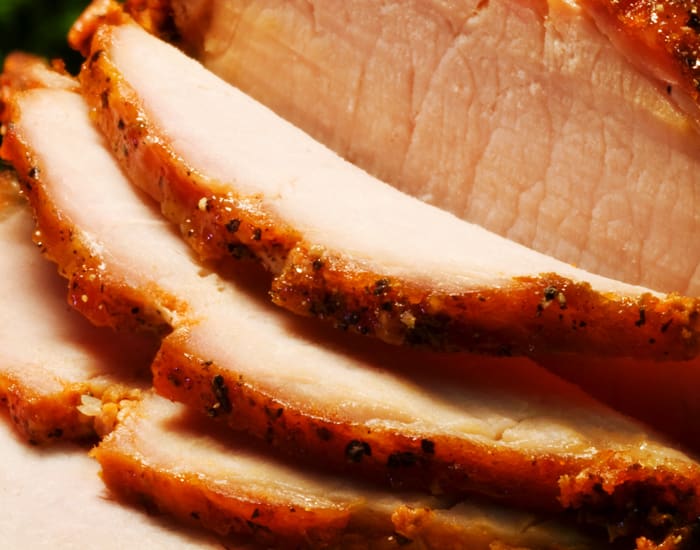 MOIST IS THE KEY TO PORK TENDERLOIN
Where does the average backyard BBQ chef fail when it comes to pork tenderloin? That answer is simple, they can't seem to keep the tenderloin moist and juicy (yet still cook it so it's safe to consume). The trick here is how you smoke it. That's it. Smoke your pork tenderloin right and everything else will fall into place.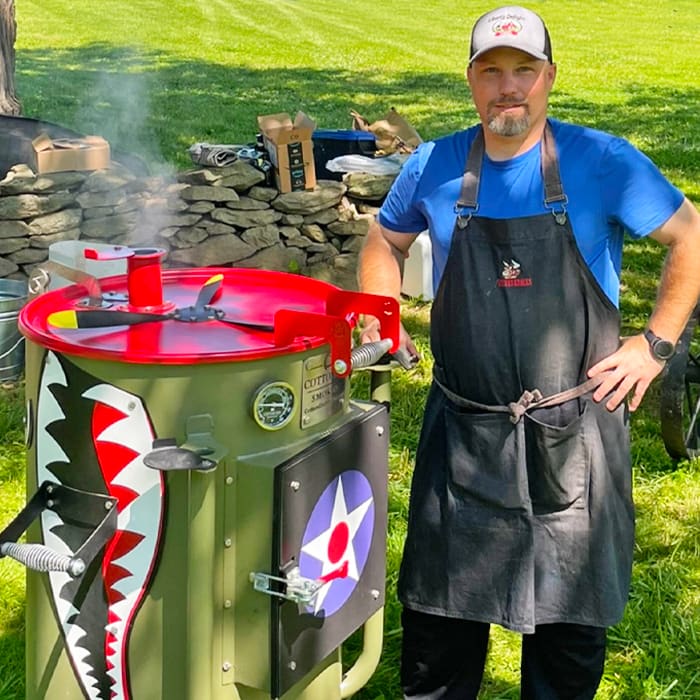 TOOLS FOR SMOKING BRISKET
I use these tools and following the right smoker times and temps my pork comes out perfect every single time.
Smoker. I use the Cotton Gin T-Bird Premium Smoker. I have also used the CG Sower which also works well. You could use other smokers but you'd have to figure out the smoke time and temp.
Large Cutting Board. I always insist on having a nice, big, solid-wood cutting board whenever I smoke or grill.
Meat Thermometer. You should use a meat thermometer when cooking most meats, especially pork. Any reliable thermometer will do.
Grilling Tools. A good set of grilling tools (fork, tongs, knife, etc) always comes in handy when grilling or smoking.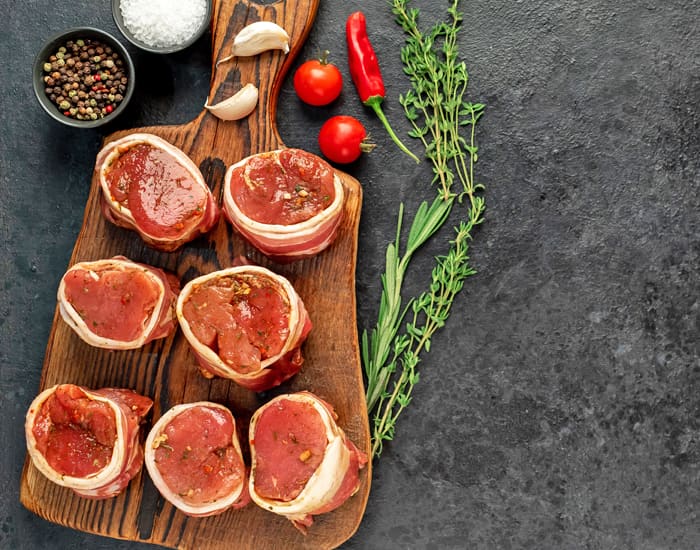 INGREDIENTS
Coarse Salt
2 Pork tenderloins
1 lb Bacon
1/4 cup Chef Fritz Pork & Prey Rub
3-4 tbsp French's Yellow Mustard Onion
SEASON YOUR TENDERLOIN
Rub with mustard as a binder. Make sure you cover the entire tenderloin. Then, generously rub pork with Pork & Prey.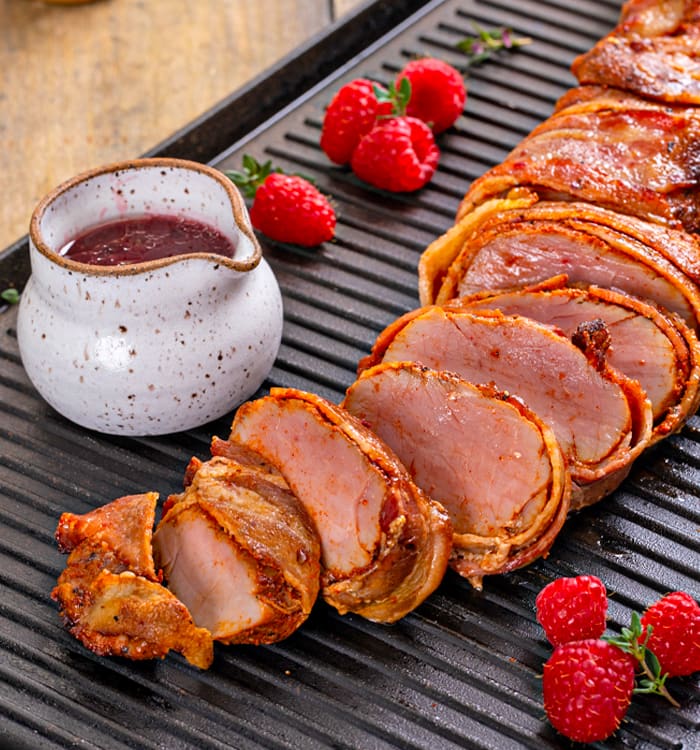 FINISHING
Lay out bacon, slightly overlapping. Season the outside of the bacon with extra Pork & Prey.
Place pork loin on the bacon and wrap tightly. Trim off any extra bacon. At this point, you can tie your loins with butcher's twine or just carefully place the tenderloin seem side down on the smoker.
Next, smoke pork until it reaches an internal temp of 150-155 F (2-3 hours)
Remove from the smoker and tent the pork while resting for 10-15 mins. If you like a BBQ glaze you can brush the glaze on after the first hour or so. I prefer a sweeter glaze as it goes well with the Pork & Prey rub.
Finally, slice and serve with your favorite sides. I chose to pan-sear diced potatoes using my Sweet N' Smoky rub along with roasted broccoli using Captain's Choice rub from Rumrunners BBQ.