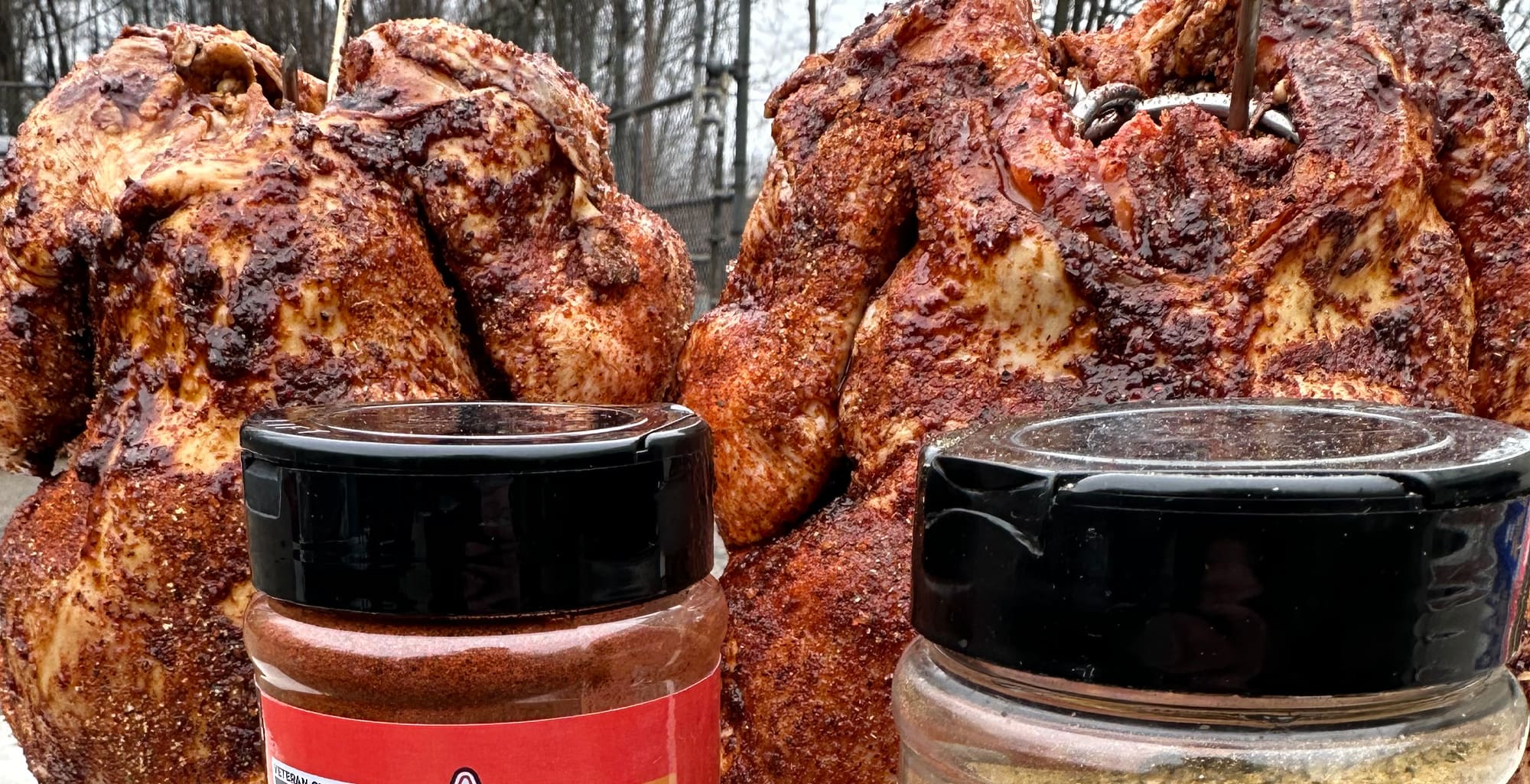 Pita Bread Chicken/Pork Tenderloin Tacos
If you love a good taco, but also enjoy something different now and then, wait until you sink your teeth into these mouth-watering tacos. Delicious, unique and bursting with a variety of flavors!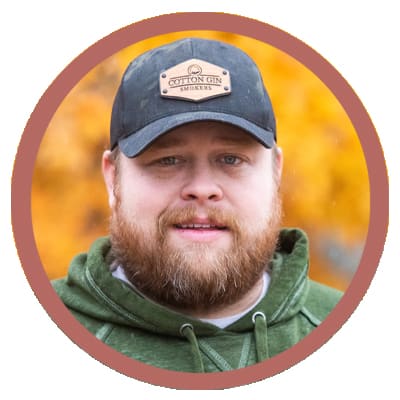 RECIPE COURTESY OF
Matt Messer
BBQ Pitmaster & Cotton Gin Smokers Founder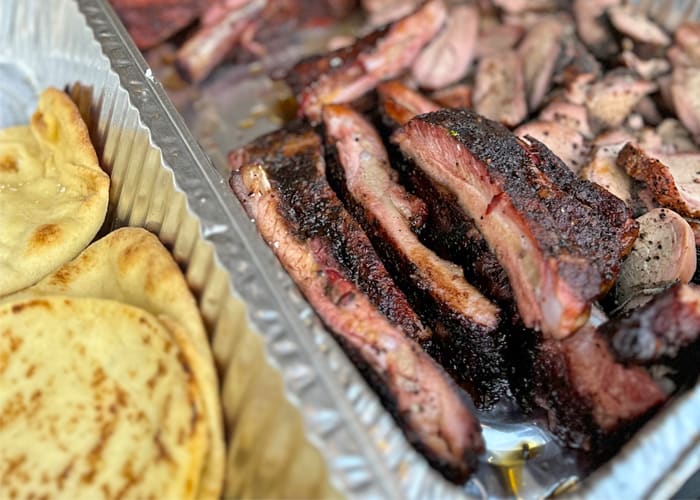 SMOKING THE CHICKEN AND TENDERLOINS IS THE KEY TO THESE AMAZING TACOS
There is little doubt here that if you want this recipe to explode with flavor, you have to ensure that the chicken and the tenderloins are perfect. The only way to do that is to make sure that you smoke them properly. See exactly how below...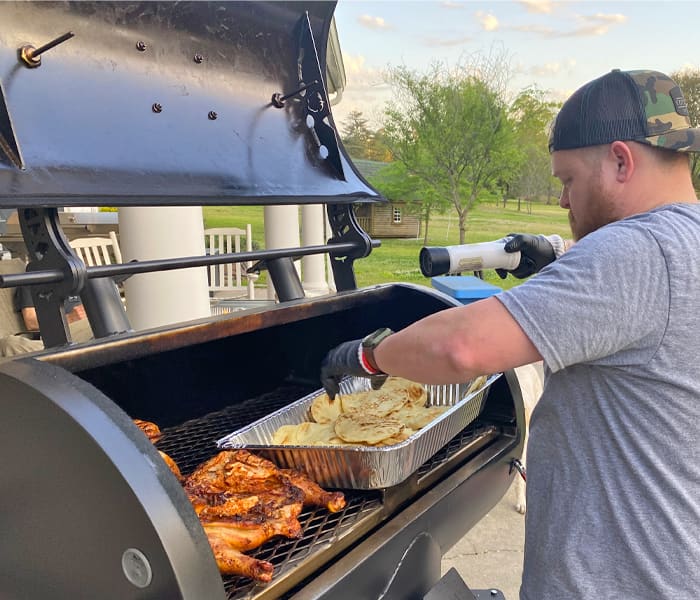 TOOLS FOR PITA BREAD CHICKEN TACOS
Using these tools combined with using the proper smoker times and temps, your chicken is guaranteed to be perfect every time.
Smoker. Obviously, I am partial to Cotton Gin Smokers. They are consistent when it comes to smoking anything, plus they are built to take a beating. Use any Cotton Gin Smoker and the results for this recipe will pretty much be the same. However, for this recipe, I like to use the T-Bird Smoker.
Large Cutting Board. You should always have a large cutting board on hand when smoking. For me, this is a vital tool.
Meat Thermometer. You should use a meat thermometer when cooking chicken. Eventually, you might know when it's safe (and perfect to eat the taste, however, I always recommend having a meat thermometer.
Grilling Tools. A good set of grilling tools (fork, tongs, knife, etc) always comes in handy when grilling or smoking.
Charcoal. B&B Hickory Lump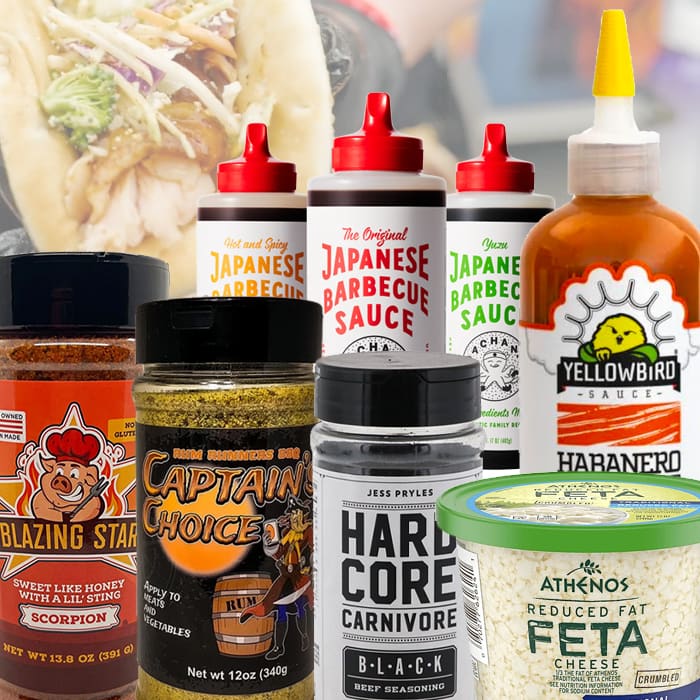 INGREDIENTS
Pita Bread
Olive Oil Spray
Course Salt
Whole Chicken
Pork Tenderloins
Blazing Star Scorpion Rub
Captain's Choice Rub Hardcore
Carnivore Black Rub
Chopped Slaw Mix Slaw sauce (or make your own)
Notorious PIG Rub Extra
Toppings: Yellowbird Habanero Sauce
Bachan's Original Japanese BBQ Sauce
Feta Cheese Crumbles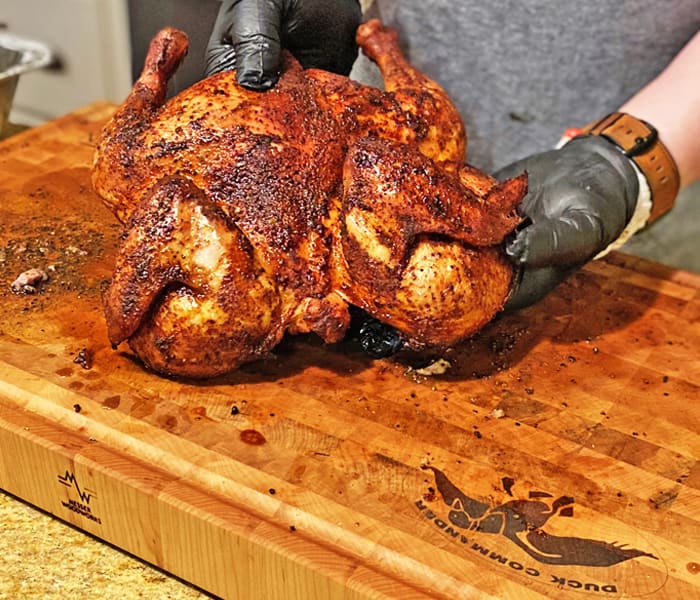 INSTRUCTIONS
Use a Cotton Gin Charcoal Chimney to get your charcoal hot. While your charcoal chimney does its job, get your round charcoal basket ready. I layered lump charcoal with some post-oak wood chunks. Place the basket in the bottom of the smoker and pour hot coals on top. Get your smoker up to about 275.
For the chicken, I either spatchcock it or cook it beer can style. Both turn out extremely moist and delicious. Rub the chicken with the Blazing Star Scorpion rub then lightly dust it with some Captain's Choice Rub. Cook until it reaches an IT of 165 degrees. Pull and let rest. Then shred the chicken.
For the pork tenderloin rub with the Hardcore Carnivore Black. Place on your smoker and cook until it hits an IT of 150 degrees. You will want to slice this in thin slices.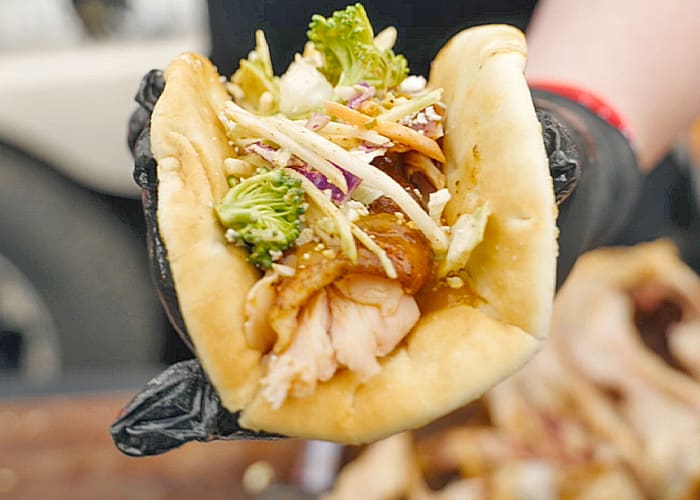 FINISHING
Now for the best part. Assemble that taco. But before you do that you will want to throw the pita bread on the smoker and spray it with olive oil and sprinkle a little coarse salt on it. Just lightly toast the pita.
Once this is done you can start assembling your masterpiece. Personally, I like to do chicken and a couple of slices of tenderloin, slaw, feta cheese, drizzle the Yellowbird and Bachans.
Finally, take a bite and enjoy! The variety of flavors that blend together are amazing.