Rum Runners BBQ Honey Sriracha Wings
Wings have become a favorite meal for Americans whether out to dinner, a quick carryout, or of course a backyard BBQ. Wings can be prepared in so many ways and there are countless mouth-watering recipes available if you're a serious BBQ aficionado! One of our favorites happens to be wings with honey and Sriracha, a little sweet, a little bite... a little heaven! Enjoy the recipe below!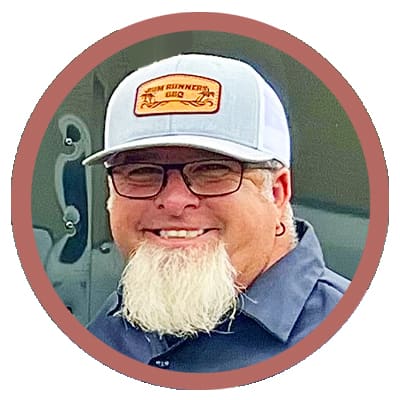 RECIPE COURTESY OF
Rob Dopp
Professional Chef Rum Runners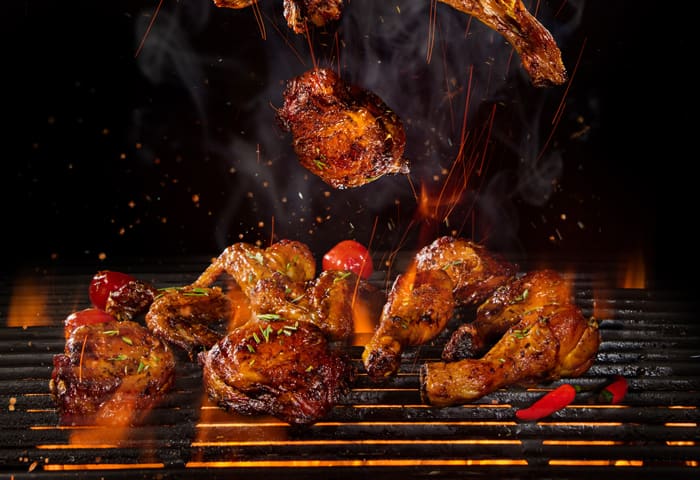 TOOLS FOR MAKING BBQ HONEY SRIRACHA WINGS
Below is a list of the products that I recommend when making these delicious wings. Keep it simple baby!
Bowls. I always have mixing bowls of various sizes handy when I make most any dish. They come in very handy for mixing butter and the other ingredients here.
Large Sauce Pan. You'll need a nice decent-sized saucepan for melting butter and warming the other ingredients.
Grill. For this recipe, I like to use a grill with a deflector in it.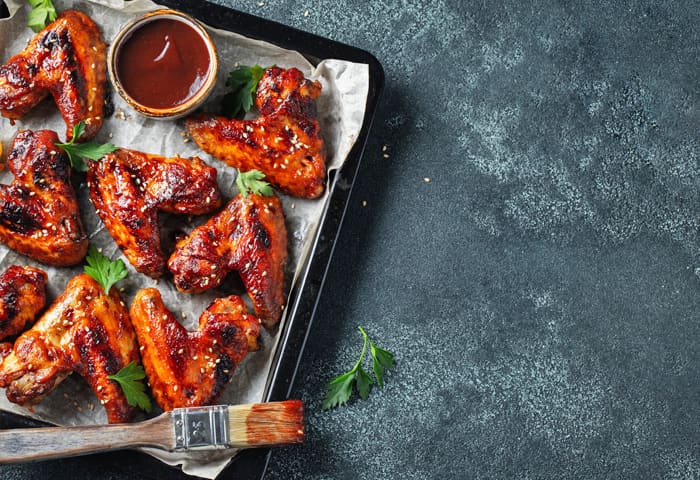 INGREDIENTS
Chicken Wings (the more the merrier)
SAUCE INGREDIENTS:
Half a stick of butter
1/4 cup of honey (add more if you like a sweeter taste)
2 TSP sriracha (you can increase this depending on your tolerance for heat)
A splash of Soy Sauce
1/2 TSP of fresh lime juice
Sesame seeds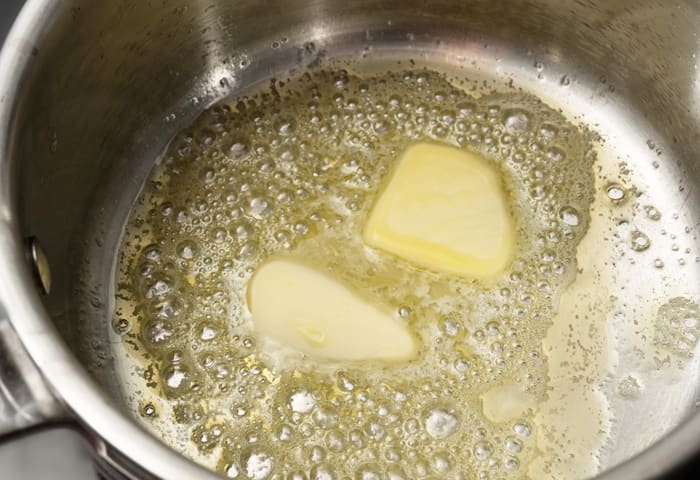 WINGS
Season the wings with your favorite savory rub.
Bring the temperature to 300 degrees.
I like to cook my wings with indirect so I use a deflector in my grill.
Cook the wings until they reach 195 degrees, internal temperature
SAUCE
Melt the butter first and then combine all ingredients into a sauce pan. Heat sauce and stir with a whisk or spoon until it starts to bubble. At that point, you can pull it off the burner.
Once your wings are done, drizzle sauce and sprinkle sesame seeds over the wings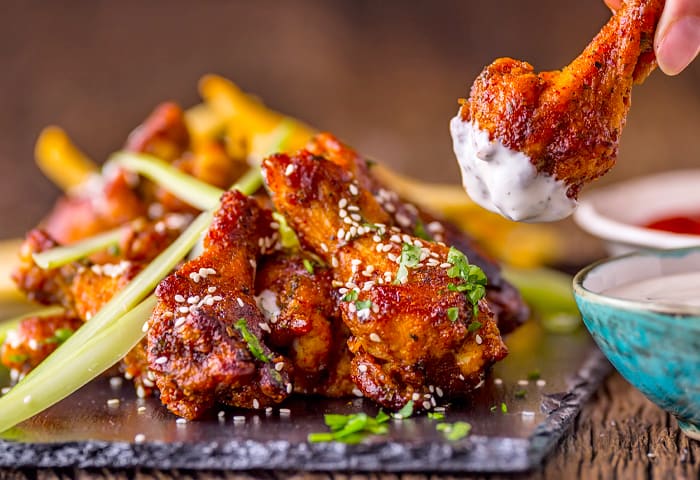 FINISH
Once the sauce and sesame seeds are on the wings, place them on a plate and add any other foods that will complement them. Tater tots, fries, baked potatoes, mac and cheese and creamy coleslaw are all great options.

You may want to add carrots and celery (or other veggies) and of course a nice creamy blue cheese or ranch dressing.