Best Mac And Cheese Casserole
Mac and Cheese Casserole is creamy, cheesy and very easy to make. This homemade version is made with three different types of cheese and topped with bacon. Follow the recipe and you will have yourself an amazing Mac And Cheese in just about an hour (including prep time).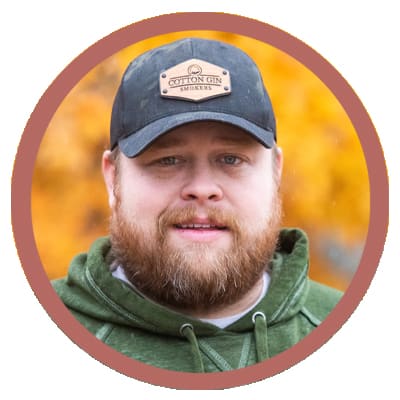 RECIPE COURTESY OF
Matt Messer
BBQ Pitmaster & Cotton Gin Smokers Founder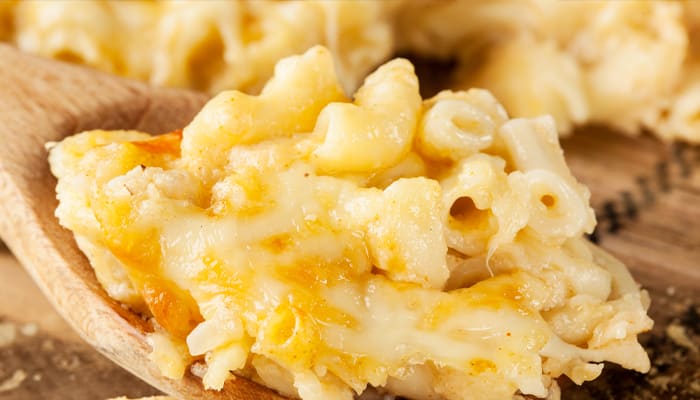 KEEP THE MAC N CHEESE CREAMY
The key to this dish happens to be the sauces and toppings. The Cheese Sauce, the Buttery Cracker Topping and the other toppings that are recommended here are what really take this Mac and Cheese to a whole new level. This dish is even better when served with BBQ Ribs or a perfectly smoked brisket. Life doesn't get much better than this!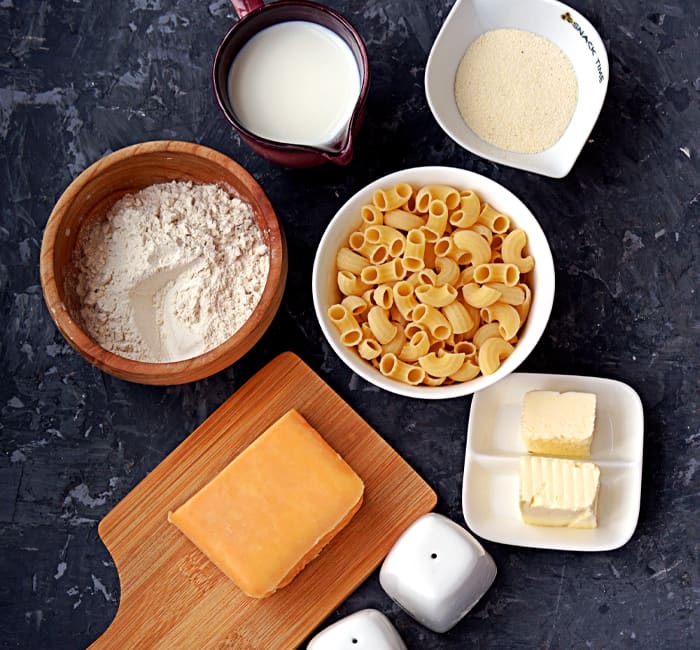 MAIN INGREDIENTS
1 pound elbows macaroni cooked per box directions, aim for al dente
1 tablespoon olive oil
Buttery Cracker Topping:
1 1/2 cups cracker crumbs I use Ritz crackers
6 tablespoons unsalted butter melted 

Other Toppings:
1 cup mozzarella cheese shredded
1 cup cheddar cheese shredded
10 bacon slices cooked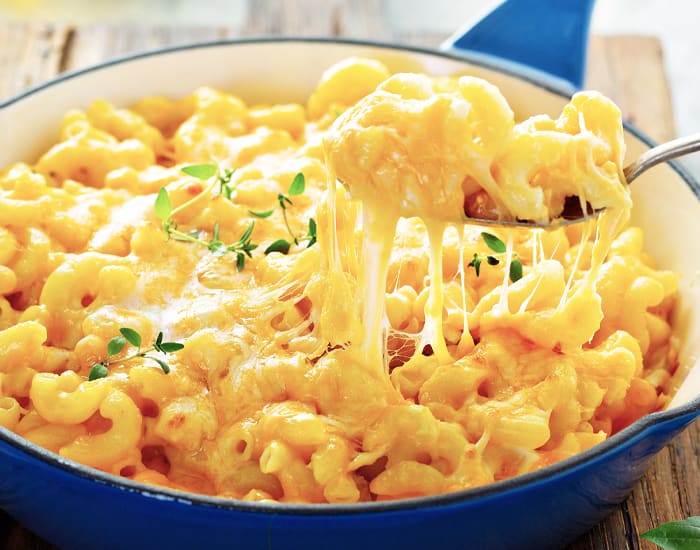 CHEESE SAUCE INGREDIENTS
4 tablespoons butter unsalted
1/4 cup all-purpose flour
3 cups milk
1 cup heavy whipping cream or light cream
1 can of 14 oz evaporated milk
2 tablespoons cornstarch
1/4 teaspoon salt
1 teaspoon garlic powder
1 teaspoon onion powder
1 teaspoon ground thyme (optional)
1 teaspoon paprika (optional)
1 teaspoon mustard powder
1/4 teaspoon red pepper flakes (optional)
1/2 cup sour cream
4 oz cream cheese cubed and at room temperature
3 cups cheddar cheese freshly grated or (pre-shredded is fine)
1 cup mozzarella cheese freshly grated or (pre-shredded is fine)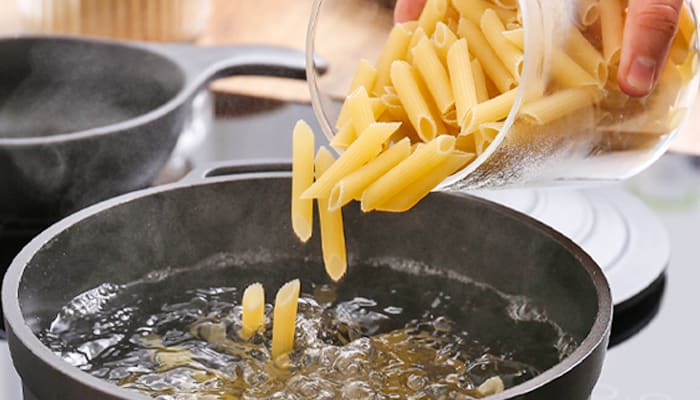 PREPARE
Preheat oven to 350 degrees F.
Lightly grease a 9x13 baking dish with butter or with non-stick cooking spray.
Set it aside and start your pasta.
Cook the pasta per box directions, always aim for al dente.
Drain, mix with olive oil and set aside.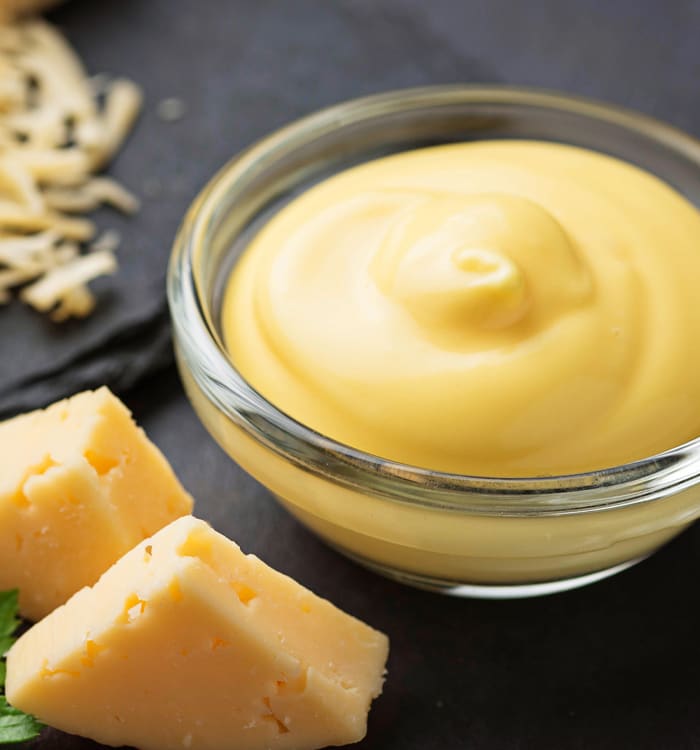 CHEESE SAUCE
Place a large saucepan over medium heat and once it's hot add the butter. Stir and melt the butter, carefully not to burn it. Add the flour and whisk until fully combined with the melted butter. While still whisking, little by little add the milk, stirring to combine. Take your time and don't rush through this step.
In a small bowl, whisk cream and cornstarch until fully combined and cornstarch is fully dissolved. Add the mixture to the pan. Stir to combine. Add the evaporated milk and stir to combine. Add onion powder, garlic powder, ground thyme, paprika, mustard, red pepper flakes and salt. Still over medium heat, bring the mixture to a boil and let it simmer for about 2 minutes. Stir in sour cream and cream cheese until fully combined. If the sauce is too thick you can add more milk or some chicken broth. Taste and adjust for salt and pepper.
Reduce heat to low and add 3 cups of cheddar cheese and 1 cup of mozzarella cheese, freshly grated or pre-shredded. Stir to combine, until the cheese is fully melted. Remove pan from heat and add the cooked elbows macaroni. Stir to combine. Transfer the mixture to the prepared casserole dish.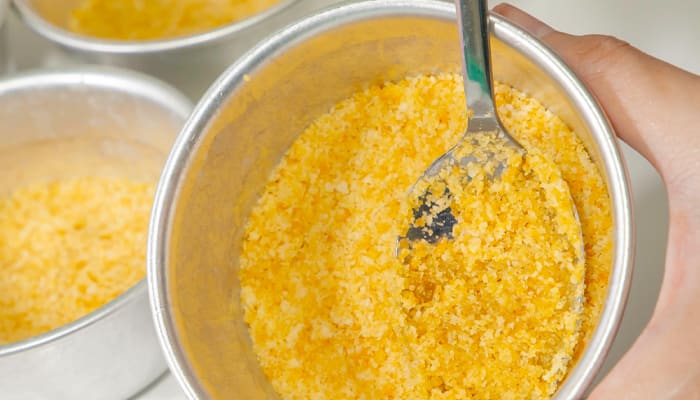 TOPPINGS
BUTTERY CRACKER TOPPING
In a medium bowl combine cracker crumbs with melted butter and stir using a fork until fully combined.

ADD TOPPINGS
Level the top with a spatula and sprinkle 1 cup of mozzarella cheese and 1 cup of cheddar cheese evenly over the surface of the casserole. Sprinkle the Buttery Cracker Topping evenly over the surface and top with chopped cooked bacon if using.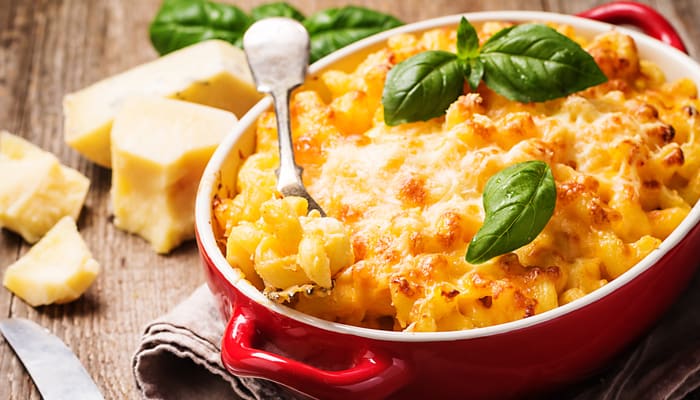 FINISH
Bake the casserole uncovered in the preheated oven for 25-30 minutes. Until the top is golden brown and bubbly. Remove from oven and let it rest for 15 minutes before serving. Serve topped with extra bacon and if desired chopped parsley.